Chip in to launch powerful ads on the CBC for a world-class climate law
Bill C-12 is a historic opportunity to make sure that Canada never misses another climate target — but it all depends how much public pressure is directed at key Liberal MPs to vote in favour of critical changes to the bill.
We have a plan to laser-beam our ads calling for a world-class climate law at every Liberal MP who has voting power on Bill C-12.
Not only will our target MPs see these extremely public and personal ads — but their voters, senior advisors, and staffers could too. It could be enough pressure to convince these key MPs to vote to fix Bill C-12, and put Canada on a path towards a livable future.
Here's a sneak peek at the draft ad: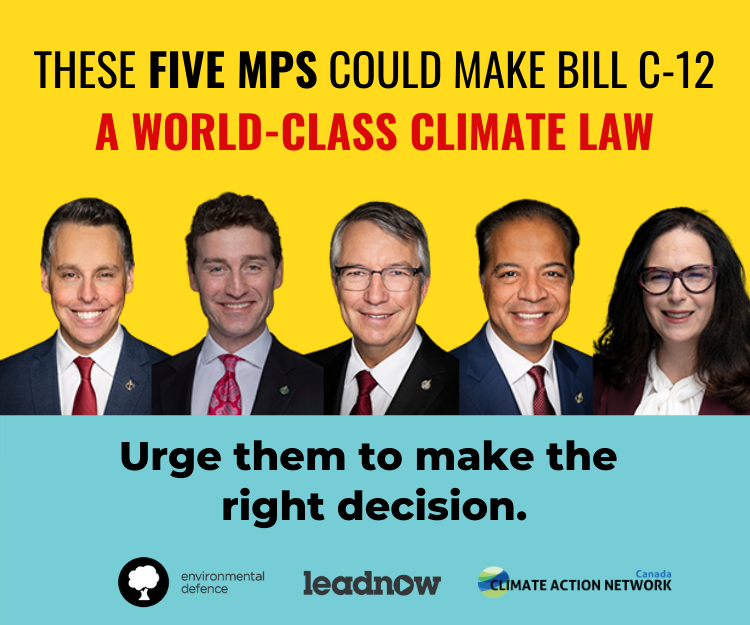 In order to lock the ad space, we need to raise $7459 by Friday. Chip in what you can now to reach key Liberal MPs with our powerful Bill C-12 ads