News from Leadnow
The Rebel's Bad Day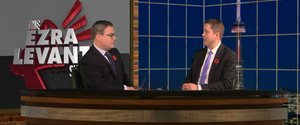 Thursday, August 17, 2017
Your pressure worked! Conservative leader Andrew Scheer has spoken out against Rebel Media.
After dodging reporters for days, Scheer finally made a statement against the far-right website after I confronted him at a BBQ in Langley.
In an exclusive video shot last night, Scheer tells me that
"anything that gives a platform to those types of obnoxious groups is certainly worth condemnation".
The same night, he told CBC News he would no longer grant interviews to The Rebel.
read more »